VALEN CIANCI RECOGNIZED FOR SERVICE TO SENIOR CITIZENS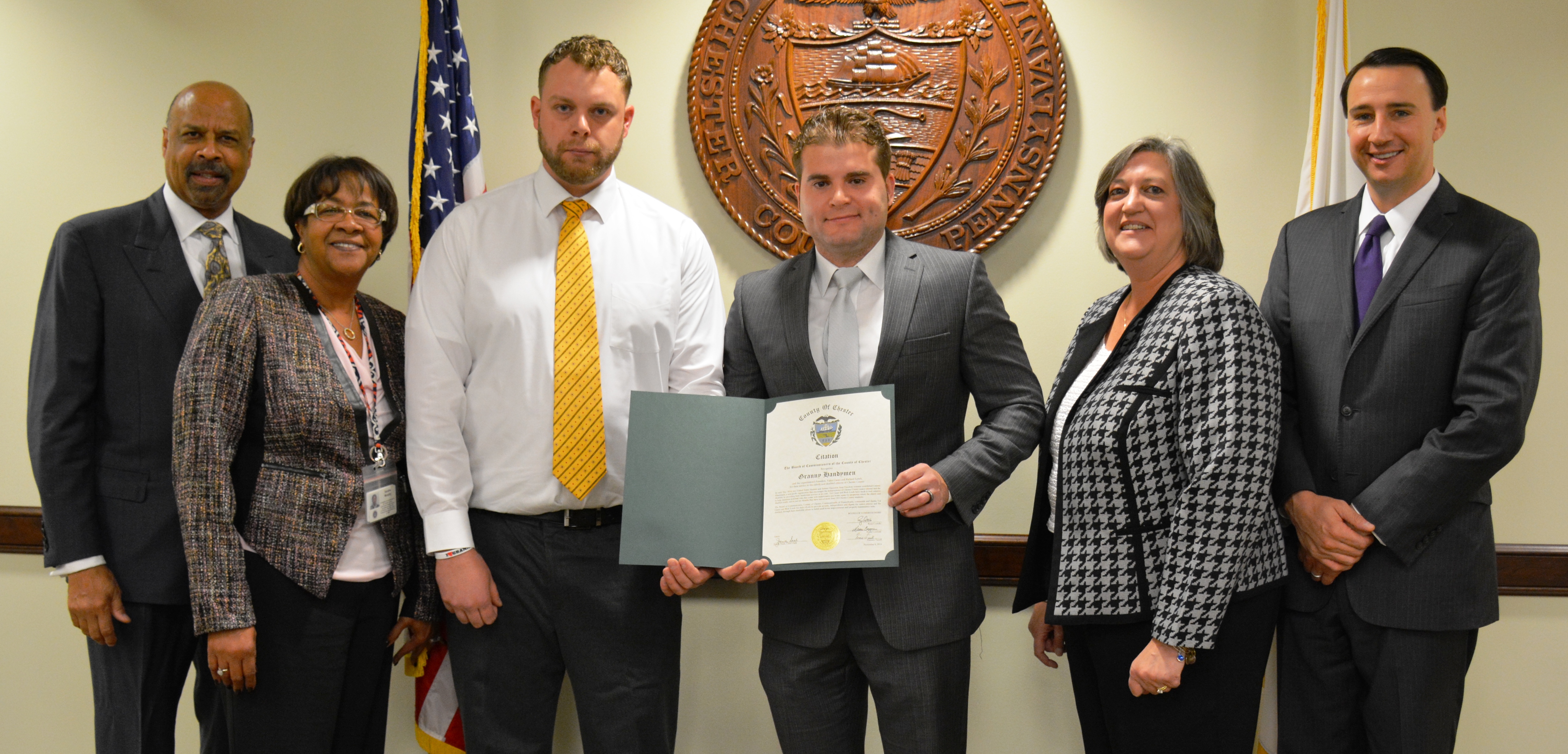 Left to right: Commissioner Terence Farrell, Sandra Murphy (Director of Chesco Dept. of Aging), Richard Lorah, Valen Cianci, Commissioner Kathi Cozzone, Commissioner Ryan Costello.
Rainer and Company's Valen Cianci was recently recognized for his outstanding service to senior citizens in Chester County during the Chester County Commissioners' Sunshine Meeting.
Cianci is a U.S. Marine veteran of Operation Iraqi Freedom. After returning from service, he and fellow U.S. Marine veteran Richard Lorah started a non-profit called Granny Handymen, Inc., based in Downingtown. The organization, which provides basic handyman services at no cost to Chester County seniors over 60 and the disabled, has served more than 200 Chester County residents in the past seven months, with a goal of helping seniors live safely and independently by providing assistance with tasks such as furniture assembly, minor plumbing and electrical repairs, painting and more.
Cianci is a two-tour combat veteran and a certified public accountant at Rainer & Company. He can be reached at 610-353-4610 x123 or
vcianci@rainer.com
.
November 2014