ABOUT US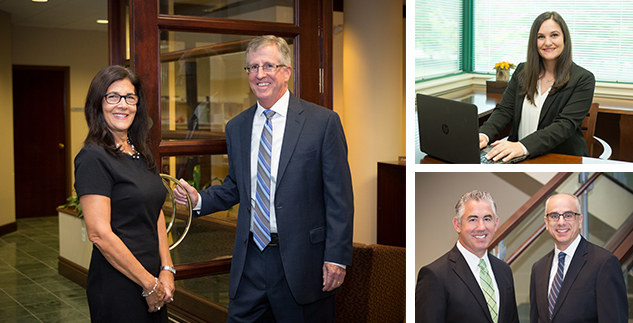 Serving the Delaware Valley community since 1954, Rainer & Company provides a full range of accounting, tax and business advisory services to clients of all sizes. Our enduring philosophy to focus on quality assurance services has been the key to our strong reputation and relationships among our clients and the community.
Our goal is to help commercial, individual, non-profit and government clients achieve their full financial potential. Our creative and practical solutions minimize taxes and maximize profits.
While we are respected for our technical expertise and accuracy, one of the services our clients value most is our strategic guidance. No matter what size your business or phase of growth, our seasoned team has the depth of experience to identify opportunities, help you overcome hurdles, avoid risks and chart a course based on sound advice and thoughtful planning.
Peer Review
As a member of the Private Practice Section of the American Institute of Certified Public Accountants, Rainer & Company undergoes a rigorous independent peer review every three years. The process includes an extensive review of our policies, procedures and financial statement presentations. The resulting history of consistent, successful, unqualified peer review reports is a reflection of our firm's adherence to the most exacting standards of our profession.
As leaders in our field, we take pride in maintaining active roles in the community, and professional organizations including:
AICPA – American Institute of Certified Public Accountants
AICPA – PCPS  (Private Companies Practice Section)
AICPA – EBPAQC (Employee Benefit Plan Audit Quality Center)
PICPA – Pennsylvania Institute of Certified Public Accountants