RAINER & COMPANY TEAMS UP FOR 5K RUN TO FIGHT CANCER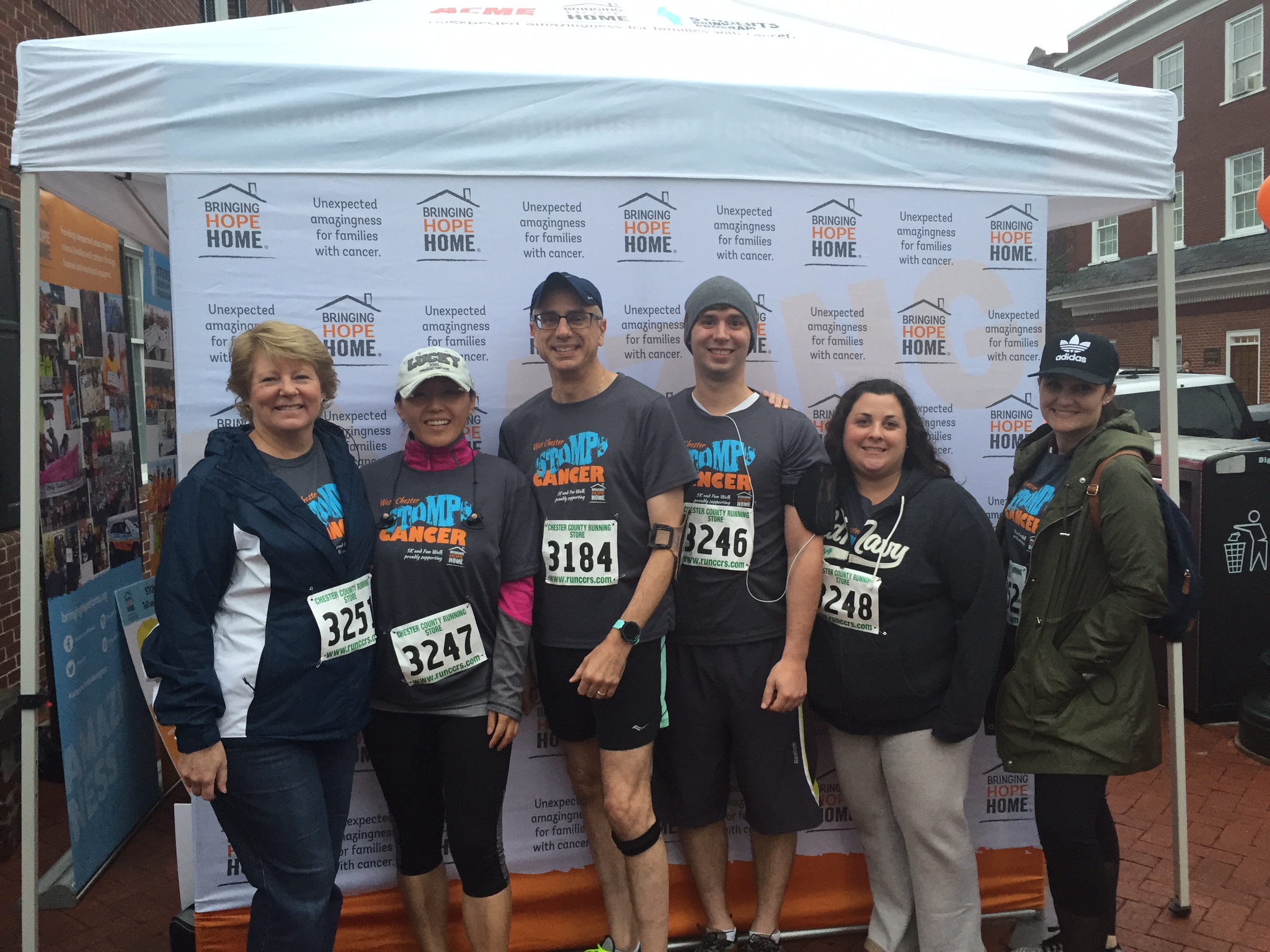 Rainer & Company is proud to support the 7th Annual West Chester STOMPS 5K Run and 1 Mile Family Walk. The event raises funds to pay essential household bills for local families with cancer through the local organization Bringing Hope Home.
Led by Rainer & Company Shareholder Joseph Farace, Rainer employees participated to honor the memory of loved ones who have faced cancer, and support local families fighting the disease. The 5K run and 1 Mile Family Walk began at the corner of Church and Market Streets in West Chester on September 30th and raised thousands of dollars for Bringing Hope Home. It's the third time that Rainer & Company has participated in a Bringing Hope Home Event.
For more information, visit bringinghopehome.org or contact Joseph Farace at jfarace@rainer.com