"ASK THE EXPERT" WITH RAINER & COMPANY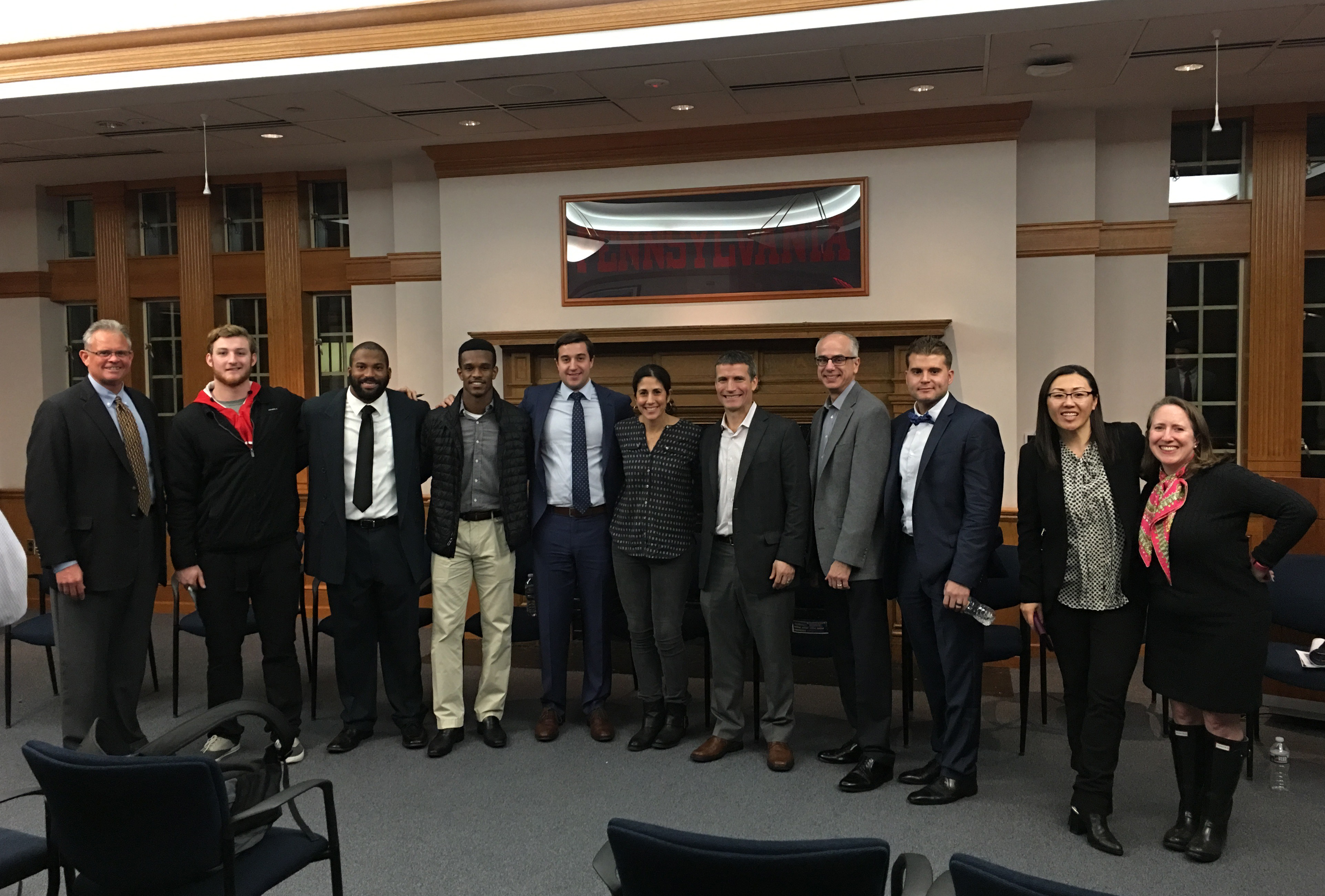 Rainer & Company was part of an all-star lineup of student athletes from the University of Pennsylvania's football team, during internU's University of Pennsylvania "Ask The Expert" Workshop November 29, 2016 at the James D. Dunning Center on Penn's campus. The firm was asked to provide industry expertise, advice and professional experiences with Penn's student athletes as they prepare to transition into the professional world.
Rainer & Company shareholder Joseph Farace was part of the panel of industry leaders and experts, along with Rainer & Company employees Valen Cianci and Meiling Lawless.